The Arthur Vining Davis Foundations have awarded a grant to GBH to complete production of Billy Graham, a two-hour film about one of the best-known and most significant American Christian leaders of the 20th century.
The documentary will explore how a young man who grew up on a North Carolina farm rose to become, in the words of Time magazine, "America's preacher." A mesmerizing speaker of great personal magnetism and charisma, Graham caught the nation's attention and earned its respect in ways that crossed sectarian and social boundaries. As an intimate of presidents and other leaders and a public figure of acknowledged moral authority, he attracted thousands to evangelistic campaigns he called "crusades." Often hailed as the most influential Christian preacher in American history, he revitalized American evangelicalism as a movement, not only through his preaching but through the founding of the Billy Graham Evangelical Association and the launching of the movement's magazine, Christianity Today.
In addition to serving as a biography of Graham, the film will also use his story as a lens to gain perspective on the evolution of American evangelicalism in the last quarter of the 20th century. In order to ensure accuracy throughout, the producers have conducted extensive pre-production research, and they will rely upon a team of advisors who will provide input and oversight for content development.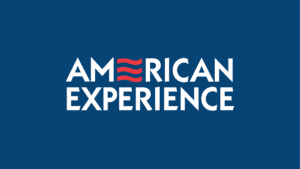 Billy Graham is scheduled for broadcast by PBS on Monday, May 17, 2021 as part of the 33rd season of American Experience. The film will be ultimately be available for streaming, and will be supplemented by original digital features, a dedicated website, and a social media campaign designed to raise awareness about the film and about Graham's life and legacy. GBH hopes to hold local screening events for targeted communities in cooperation with PBS member stations, either in advance of or coinciding with the broadcast. It also plans to develop educational resources and digital assets for classroom teachers that will be accessible through PBS LearningMedia.