Evangelical Christians make up a significant and influential percentage of America's population. When it comes to higher education, the U.S. boasts more than 150 Evangelical colleges or universities. These institutions aim to equip their students for success in all walks of life, and many of their graduates go on to become leaders in their professions, churches, and larger communities. However, one way in which these schools have fallen short of this aim is in the general lack of capacity and enthusiasm for interfaith leadership among their students. Neighborly Faith, a relatively new organization based in Raleigh, North Carolina, is taking steps to change this.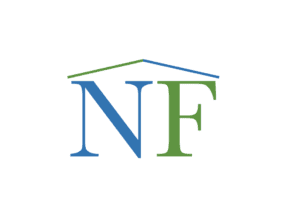 Chris Stackaruk and Kevin Singer, the co-directors of Neighborly Faith, see it as their mission to equip Evangelicals for faith-based hospitality and leadership in an increasingly multi-religious world. In their short history they have organized a number of successful programs on Evangelical campuses. These events have enabled Evangelical students to better understand Islam, and to seek opportunities to partner with and serve Muslims in their local communities. Neighborly Faith programs bear a number of hallmarks that contribute to this success: they demonstrate a faithfulness to the core religious commitments of participating institutions, they feature speakers who inform and inspire students in ways that motivate them to become interfaith leaders, and they create immediate opportunities for students to practice this leadership on and off campus.
Their successes to date have earned Singer and Stackaruk media attention and the recognition of trusted figures in this space. For example, Pastor Bob Roberts, an effective and influential leader in Muslim-Christian relations, had this to say: "If you want to learn how to live your faith out in the public square, Neighborly Faith is a great place to grow."
Because of their work to date and their potential to effect even greater change, the Arthur Vining Davis Foundations have awarded a grant of $300,000 to Neighborly Faith. With this funding, Stackaruk and Singer and their support team will implement their signature programs on a  number of additional campuses during 2020 and 2021.
To learn more about Neighborly Faith and its work, visit their website here.