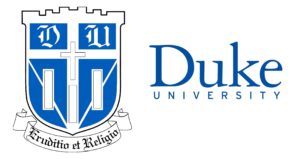 Duke University will host a four-day seminar in August to help college educators from across the country learn how to teach skills of civil discourse in the classroom. The AVDF-funded project is based on the successful classroom experiences of Dr. John Rose, whose work was profiled in the Wall Street Journal.
The seminar session will teach faculty how to guide discussions on controversial topics in the college classroom while encouraging free expression and intellectual humility. Rose is an associate director of the Civil Discourse Project at Duke's Kenan Institute for Ethics. He will lead the seminar along with Teresa Bejan, professor of political theory at the University of Oxford.
More than 20 educators from schools such as Skidmore College, Brigham Young University, and Pepperdine will attend the seminar Aug. 9 – 12. To learn more about the civil discourse faculty seminar, click HERE.
Back to all Stories