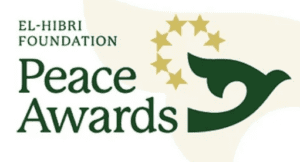 AVDF is a co-sponsor of this year's Peace Awards program, hosted by the El-Hibri Foundation. El-Hibri is a philanthropic organization based in Washington, D.C. with a mission to empower Muslim leaders and their allies to build inclusive communities.
The Peace Awards Ceremony recognizes exceptional leaders through three distinct awards: The Peace Education Prize, The Community Builder Award, and The Fearless Ally Award. The honorees are recognized for their work to foster collaboration across lines of difference by promoting religious literacy to address misunderstandings and fear of different faith perspectives.
The 2022 award recipients were selected for their efforts in cultivating respect for diversity and encouraging others to make a positive social change.  Dr. Sherman Jackson is this year's El-Hibri Peace Price winner. He co-founded the American Learning Institute for Muslims (ALIM), and his community work has been instrumental in interfaith bridge-building efforts. Maha Freij, president and CEO at Arab Community Center for Economic and Social Services (ACCESS), is this year's Community Builder Award winner. Under Freij's leadership, ACCESS raised funding to build the first-ever Arab American National Museum in the United States. Joshua Seftel is this year's Fearless Ally Award winner. He produced the Secret Life of Muslims series which received an Emmy and Peabody nomination, along with many other works that address anti-Semitism.
The 2022 Peace Awards ceremony will take place this fall in Dearborn, Michigan. For more about the El-Hibri Foundation and the AVDF-supported Peace Awards program, click here.
Back to all Stories