Two documentaries that examine desegregation efforts following the 1954 Brown v. Board of Education court ruling premiered nationally through PBS on consecutive nights in September.
American Experience, a production of GBH Boston, announced that two films The Busing Battleground and The Harvest: Integrating Mississippi's Schools, the latter supported by AVDF funding, premiered on September 11 and September 12, 2023, respectively.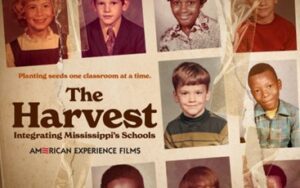 The Harvest takes place more than a decade after the Supreme Court's landmark 1954 decision which found that racial segregation in public schools was unconstitutional. On October 29, 1969, the high court ordered that Mississippi schools desegregate completely and immediately. As a result, a group of children, including six-year-old Doug Blackmon, entered school in the fall of 1970 as part of the first class of Black and white students to attend all 12 grades together in rural Leland, Mississippi. Blackmon, now a Pulitzer Prize-winning author, serves as co-director of the documentary.
A few years after the court ruling in Mississippi, U.S. District Court Judge W. Arthur Garrity ordered Boston Public Schools to integrate. The subsequent history is detailed in The Bussing Battleground. The documentary details the impact of this decision on the racially divided city of Boston.
Both The Harvest and The Bussing Battleground were executively produced by Cameo George.
"These two films — one taking place in the urban North, the other in a small Southern town and both nearly 20 years after Brown v. Board of Education made school segregation illegal — challenge our perception of how communities across the country dealt with the Supreme Court ruling," said George. "They also remind us that this was one of the most complicated and fraught national experiments in American history. Both films are witness-driven and allow those who lived through the events on both sides of the color line to share their experiences, now with the hindsight of five decades."
Both films were reviewed in The Tennessee Tribune and the full article can be read here. For more information about The Harvest, click here.
Back to all Stories