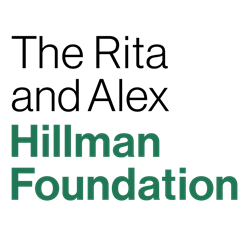 The Rita and Alex Hillman Foundation awarded grants to seven projects that aim to improve the healthcare and health outcomes of marginalized populations suffering from serious illnesses or who are approaching the end of their lives.
The grants were provided through the Hillman Emergent Innovation: Serious Illness and End of Life Program, an initiative funded jointly with AVDF. The program supports early-stage nursing-driven interventions to improve healthcare, especially for communities that are underserved or experience discrimination.
These populations, which include Black, Indigenous, and other People of Color (BIPOC), the economically disadvantaged, LGBTQ+ communities, and others, often face barriers to receiving quality healthcare, especially when it comes to palliative care.
The seven recently awarded projects address gaps in health equity through innovative strategies that focus on discrimination, mistrust between patients and providers, racial and cultural marginalization, and communication barriers.
To learn more about the HSEI program and the projects awarded through the program, click here.
Back to all Stories