The U.S. healthcare system has a long and challenging history when it comes to the treatment of Black patients. From 1932 to 1972, the Public Health Service deceptively persuaded 600 Black men, mostly sharecroppers, to participate in a syphilis study at the Tuskegee Institute in Alabama. The men were not informed of the severe risks associated with the treatments they received. And many of the participants subsequently suffered from blindness, mental impairments, and even death. Even more egregious, the health service withheld penicillin from the participants infected with syphilis after it was found to cure the disease.
The Tuskegee Syphilis Study, as the experiment became known, is just one example of how structural racism and implicit bias have resulted in the unnecessary, and at times inhumane, suffering of Black individuals in America. Even today, Black Americans seeking care for serious illness do not receive the same quality of support and treatment as white Americans. According to the Center to Advance Palliative Care (CAPC)  literature review, Black Americans seeking care in the U.S. healthcare system suffer disproportionately compared to their white counterparts in terms of insufficient pain and symptom management, ineffective interactions with their clinicians, and distressing financial burdens.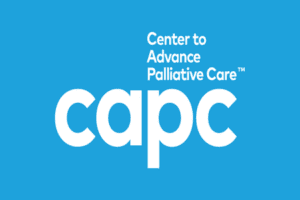 CAPC conducted the literature review as part of their health equity initiative to identify national challenges concerning Black patients with serious illness and to discover opportunities to mitigate the disparities in treatment. The project was funded jointly by AVDF, the Commonwealth Foundation, and The John A. Hartford Foundation. As part of the initiative, CAPC worked with an Equity Advisory Committee and engaged in a year-long learning period by surveying healthcare professionals.
AVDF recently awarded CAPC with a $600,000 follow-up grant to continue the health equity initiative through education and national dissemination of resources that will increase access for Black Americans to quality palliative care.
"CAPC is recognized as a national expert in high-quality palliative care advancement with a proven track record for curating and disseminating strategic resources to improve healthcare access and care," said AVDF Director of Operations Jessica Russell. "As a trusted resource in the palliative care industry, CAPC is equipped to lead a national effort to train and support healthcare practitioners as they transform the experiences of Black patients with serious illness. AVDF is excited to partner with CAPC on this revolutionary initiative toward better, more equitable care delivery," she added.
CAPC will use learnings from health equity experts to educate professionals across the country on best practices and innovations to improve the experience of Black patients with serious illness and their families. The center will engage in two interconnected efforts to motivate and support healthcare leaders committed to equitable improvements.
First, CAPC will use key findings to create and share a toolkit based on proven equity-promoting models and interventions that improve palliative care for Black patients. The toolkit will include a comprehensive guide, clinical tools, fundraising strategies and other resources from across various U.S. healthcare settings. The variety of resources will allow providers to adopt strategies that fit their organization. The toolkit will educate healthcare professionals on the importance of investing in equitable care for Black patients and provide them with the tools to implement evidence-based recommendations.
Second, CAPC will establish peer-to-peer learning opportunities that will allow healthcare professionals to collaborate in developing solutions and tools to improve palliative care for Black patients. These types of learning structures are a critical component of CAPC's dissemination process. As circumstances differ across healthcare organizations and the populations they serve, peer-to-peer learning allows participants facing similar challenges to engage in creative problem-solving.
The CAPC toolkit and learning structures will help motivate hospital leaders to implement equitable healthcare practices and build the case for investment in resources that will increase the access and quality of palliative care for Black patients.
"CAPC is the only organization in the palliative care field to systematically synthesize a knowledge base of the needs of Black patients and their families, and what interventions are effective in improving care and patient experience. CAPC is now able to apply those findings by providing leadership support and practical technical assistance on models to improve care delivery for Black Americans living with serious illness," said Brittany Chambers, Director of Health Equity and Special Initiatives at CAPC.
Back to all Stories