The latest data from U.S. News and World Report concerning college costs show that private higher education is significantly more expensive than its public counterpart. The average tuition at four-year public institutions is $10,000, compared to $37,000 for private institutions. For many families who are considering private colleges, this raises the question: is the difference in cost worth it?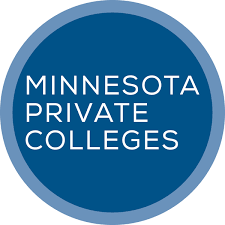 This question was the focus of a study undertaken with AVDF funding by the Minnesota Private College Fund (MPCC). The crucial (and still confidential) findings of this study are that students at private schools remain enrolled until graduation, and graduate within four years, at significantly higher rates than students at public institutions in Minnesota and neighboring states. Furthermore, MPCC confirmed that this difference in timely graduation rates held even when they controlled for other important factors like ACT scores, socioeconomic status, gender, ethnicity, and race.
This is an important finding. When students drop out of public institutions at a higher rate, those tuition dollars are ultimately squandered. Furthermore, when students at public institutions take five or more years to earn their degrees, the additional cost–combined with the additional years of delayed employment–decreases the cost difference between public and private education.
The two project leaders, Dan Sullivan and James Day, will be providing a report on these findings to all MPCC member institutions. They expect that these colleges and universities will use the report to better inform prospective students and their families of the value of private higher education. They also aim to encourage other private institutions to carry out similar, demographically controlled comparisons in other states.
Back to all Stories