In the wake of the coronavirus outbreak, school closures have rippled across the country affecting the education of millions of students. This sudden shift from classroom to remote learning has left educators and families unprepared for an unprecedented disruption. Teachers and parents were struggling to provide students with meaningful content for online education while adjusting to remote teaching.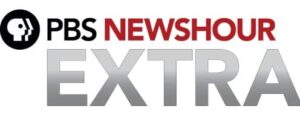 In response to these demands, especially for media literacy guidance and more lesson plans, the PBS NewsHour's Learning in a Pandemic initiative was launched to expand NewsHour EXTRA, an online educational resource center created several years ago to complement the award-winning television news program PBS NewsHour. The goal of the initiative was to provide middle and high school teachers with additional lesson plans and educational tools curated by current teachers across the country.
With AVDF support, interesting and engaging educational resources were created that allowed teachers to prompt discussions, inject relevance, and include the role of community and civic engagement in remote teaching. Interactive web tools were added to help students learn about pivotal times in history, and to help deepen their understanding of key scientific and civic events. The expansion impacted remote learning in ways that make knowledge of history, civics, economics, and science more accessible by hundreds of thousands of users.
To learn more about PBS NewsHour Extra, click HERE.
Back to all Stories