As STEM courses and majors continue to gain popularity among students, AVDF is supporting the work of two schools seeking to ensure persistence in STEM among traditionally underrepresented students. In the winter of 2021, AVDF awarded grants to Bryn Mawr College and Meredith College to support a variety of efforts aimed at providing a more inclusive experience for these students.

With AVDF funding, Bryn Mawr College plans to provide a cohort of first-generation, low-income students with additional support in their freshman and sophomore years to improve their early STEM experience. Participating students will be enrolled in a new introductory course on scientific thinking, paired with a faculty mentor, and have the opportunity to participate in a paid research experience in campus labs and attend scientific conferences with faculty mentors.
Research indicates that inclusive pedagogy training for faculty results in both enhanced inclusive and equity-minded instruction and positive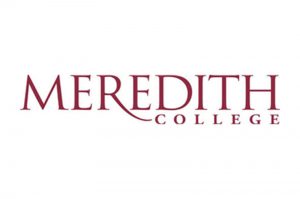 outcomes for students. As a result, Meredith is undertaking an effort to support inclusive pedagogy training for STEM faculty and corresponding curricular revisions and enhancements. The grant from AVDF will support a review of Meredith's STEM curricula for opportunities to make modifications, provide training for STEM faculty on inclusive pedagogy, and offer support for faculty as they modify their curriculum and teaching practices. The result will be STEM courses that are responsive to the diverse racial, ethnic, gender, and social class backgrounds of their students enrolling in STEM courses. At the close of the project Meredith will conduct an assessment of the efforts and evaluate faculty perceptions about the inclusivity of the courses before and after training, student retention and major declarations in STEM, and student perceptions about the classroom climate in STEM courses after curriculum revisions.  
Back to all Stories