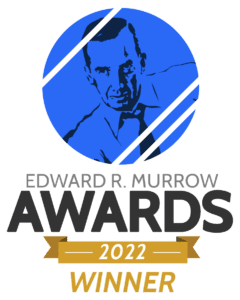 The student-led podcast On Our Minds is a 2022 Edward R. Murrow Award winner. The Radio Television Digital News Association (RTDNA) recently announced this year's winners of the esteemed journalism award. The honorees include networks such as MSNBC, ABC News and Netflix.
AVDF proudly supports On Our Minds a production of the PBS NewsHour Student Reporting Labs (SRL) and developed in partnership with WETA's Well Beings mental health campaign.  On Our Minds is a mental health focused podcast developed by teens for teens. About 70% of teens said anxiety and depression are major problems among their peers according to a 2019 Pew Research Center study.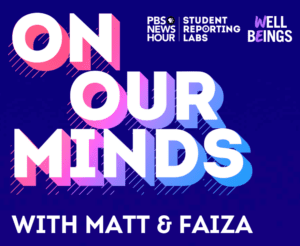 The On Our Minds podcast goes beyond just talking about youth mental health by providing a relatable resource for students. Listeners learn from the struggles experienced by students like themselves and learn about their coping mechanisms. Teen students Noah Konevitch and Zion Clinton host the podcast, exploring mental health through student reporters, interviews with professionals, and real-life experiences of youth from across the country.
In May of 2022, AVDF awarded WETA a $100,000 grant to support the second season of the On Our Minds podcast series.
Back to all Stories