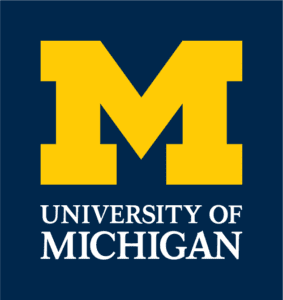 A new business program at the University of Michigan is challenging students to approach their career ambitions with a sense of purpose that goes beyond making a profit.
The program was developed by Dr. Andrew Hoffman, a professor at the University of Michigan's Ross School of Business and School of Environmental Sustainability, with support from AVDF.
In a profile featured in The Conversation, Hoffman says his motivation for creating the program came from his "frustration" that business schools aren't teaching students the importance of bringing positive change to the communities they serve as part of their corporate goals.
"All too often, we simply drop an ethics or sustainability elective into a curriculum that puts profits over people – and gives short shrift to big issues such as climate change and income inequality," Hoffman writes.
The course "Management as a Calling" allows undergraduate and graduate students to participate in a retreat where they undertake a variety of activities to discover their sense of purpose in the work they hope to do beyond graduation. Program participants learn that they have a responsibility to society as business managers because of the many ways that their activities and influence drive significant changes.
To learn more about the purpose-oriented business program, an article and video describing the project can be found by clicking here.
Back to all Stories