Over the last twenty years, the U.S. has experienced a steep decline in local news coverage. Since 2004, more than 2,100 newspapers have closed, and 1,800 communities have lost their local newsroom. And these changes come with significant consequences. Evidence indicates that decreasing local news coverage leads to lower voter and civic engagement and increased government corruption and political polarization.
To address the news crisis, nonprofit organizations, including an increasing number of public media stations, have stepped in to fill the gaps left by closed newspapers or newspapers that have been forced to reduce their local news coverage due to cost and staff reductions. A report by the Shorenstein Center at Harvard found that most local public radio stations serve the very communities in need of quality local news coverage. The discussion paper also revealed that a digital transformation and diverse fundraising are necessary for public radio to make the transition to becoming local news sources.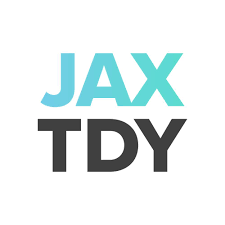 As an example of a station's successful and innovative shift to local news, Better News recently profiled WJCT Public Media of Northeast Florida. With the support of AVDF, WJCT launched a digital-based local journalism initiative in 2021 which includes a weekday email newsletter called Jacksonville Today. The publication is written and compiled each day by a newsletter editor and writer, who foster reader loyalty by including reader-submitted questions and other engaging features. The newsletter maintains an above-50% open rate.
About a year after the launch of WJCT's local journalism initiative, the station successfully completed its first all-digital fundraising campaign in November and December 2022. The aim of the campaign was to generate reader revenue and diversify revenue streams to achieve financial stability for Jacksonville Today. During the campaign, WJCT added more than 500 donors through its local news platform with an average contribution of $93. Approximately 50% of the donors had never given to WJCT Public Media before the Jacksonville Today fundraiser.
In the all-digital campaign, WJCT primarily targeted newsletter subscribers which had reached almost 11,000 at that point. The public media organization secured two matching programs for the campaign and used clear marketing about the funding matches to motivate subscribers to give. Another major fundraising appeal was personal messages from Jacksonville Today reporters on why local news was important.
WJCT Public Media was able to use lessons learned from their traditional fundraising campaigns and adapt them for a digital focus with personalized messaging.  The overall approach was resource intensive, but WJCT emphasized this was vital to gain audience trust and build loyalty. WJCT advises organizations seeking to do this type of fundraising to test their technology, segment audiences, send different messages to each group, and encourage donors to provide feedback. The public media station also encourages organizations to experiment and pivot as necessary.
To date, WJCT has raised 86% of its $2.5 million fundraising goal for the Jacksonville Today local journalism initiative, with the help of foundational support and individual philanthropists. The funds will be used to help the public media company expand staff and audiences and diversify revenue streams beyond philanthropy.
To read the full feature about WJCT in Better News, click here.
Back to all Stories