Whittier College, a private liberal arts institution in Southern California, has developed a creative and innovative project that promises to benefit students, faculty, and local business and agriculture, all by focusing on one of Americans' most beloved commodities: coffee.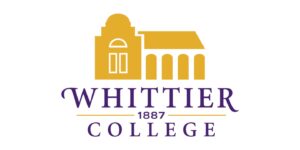 With support from the Arthur Vining Davis Foundations, a team of undergraduates and professors at Whittier will introduce specialty coffee into existing avocado orchards in Southern California. Based on the positive results of early studies, the project leaders anticipate both an increase in coffee production and improvements to soil health in the avocado orchards due to the intercropping. If the team of students and faculty are able to further develop a successful technique for securing two high-value harvests on the same plot of land, it could yield economic and environmental benefits for the area.
The project will feature a number of activities and opportunities—including ten research fellowships and eight internships—for Whittier students to explore issues of agriculture, ecology, the economy, and the environment. It will also enable the college to expand its collaboration with the emerging California coffee growers agricultural community, including a partnership with California-based Frinj Coffee.
In a press release, Whittier President Linda Oubré highlighted the potential benefits of the project for participating students. "The coffee orchard," she wrote, "is an outdoor learning lab that engages our students by combining different disciplines through the practice of sustainable agriculture, and is preparing them for the careers of tomorrow."
To learn more about the work that will be supported by this grant, see Whittier's press release, here.