Students entering college or university often find the transition challenging. In addition to facing higher academic expectations, they must also adapt to the social and psychological challenges that arise, especially for those who are away from home and familiar surroundings for the first time. These challenges are even greater for so-called "first-generation students." These students come from families where the parents did not themselves earn a college degree. Beyond the obstacles experienced by the typical first-year student, first-generation students may also lack financial resources, a support network, and general knowledge of college or university life. As a result, more than half of first-generation students have yet to earn their postsecondary credential six years later, according to the Center for First-Generation Student Success. This is particularly concerning as 56% of all undergraduate students are first-generation and a significant number of these are from underrepresented groups which often experience additional challenges.
By supporting students who are the first in their families to attend college or university, higher education institutions are helping to improve the overall undergraduate retention rate while also benefiting from the diverse experiences underrepresented students bring to campus. This support can come in a variety of forms, but networking and mentorship opportunities have been found to have significant effects on retention and completion.
"First-generation students from underrepresented populations often need to work, and to do so for more hours than their peers, to pay for living expenses and tuition. These students also take out college loans at double the rate of non-first-generation students," said AVDF Senior Program Officer Nate Schult. "In addition, since approximately 40% of internships and research opportunities are unpaid, many first-generation students are forced to choose paid jobs over critical learning opportunities that include professional development and networking opportunities."
To address this need, AVDF has provided funding to a number of institutions that provide a dedicated support system to first-generation students. These additional supports assist students in navigating campus services, obtaining their undergraduate degree, and learning to transition successfully to a career after graduation.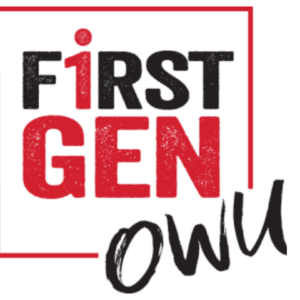 Recently, AVDF awarded a $150,000 grant to Ohio Wesleyan University (OWU) to provide support for a new program, Bishop Elevate, which aims to help first-generation students succeed and graduate. The program is an integral component of the university's new dedicated office supporting first-generation learners. The new director of First-Generation Student Success, Thea J. Smekens, is overseeing the Bishop Elevate Office and programming. Smekens, like OWU's dean of Student Services Brad T. Pulcini, is herself a first-generation college graduate. She also co-developed and launched OWU's First-Generation Student Mentor Program when she previously worked at the university from 2015 to 2018.
Beginning this fall, the Bishop Elevate office will offer paid, career-oriented internships and research opportunities for at least 20 first-generation students. The program will also provide training, confidence-building, and a sense of community for the students.
"These students – and all students from underrepresented backgrounds – contribute much to our campus: resilience, creativity, resourcefulness, work ethic, diverse life experiences, and more," Pulcini said. "First-generation students enrich our campus community in many ways, and deepen conversations with new perspectives," he added. "Ohio Wesleyan is committed to elevating these Bishops – helping them to earn their diplomas and preparing them to succeed in their personal and professional lives. I am excited to welcome Thea back to OWU and to collaborate to realize the potential of our new Bishop Elevate initiatives."
The program includes four main forms of support: paid internships or research opportunities, an apparel stipend, workshops, and mentorships. OWU will provide up to 20 first-generation students with an hourly stipend for up to a 30-week internship or research opportunity.  Moreover, OWU will provide an additional stipend so students can purchase professional clothing for their chosen internship or research activity. The OWU Career Connection Center will offer workshops with first-generation faculty members to help students succeed at the university and after they graduate. First-generation students will be matched with selected OWU upperclassmen mentors and alumni mentors that are or were first-generation undergraduate scholars.
The Bishop Elevate Office and programming at OWU will help first-generation students thrive academically and professionally. The university recently joined the National Center for First-Generation Student Success First Scholars Network, which provides best practices for first-generation student success. OWU believes that a successful Bishop Elevate program will serve as a model for other institutions seeking to support first-generation and underrepresented students. To learn more about OWU's efforts to support this population of students, click here. To read about the Bishop Elevate program in a feature published by Inside Higher Ed, click here.