Religious beliefs remain one of the most powerful drivers of human behavior. As a result, when we lack a basic understanding of the religious beliefs of our fellow citizens, we often find ourselves puzzled, suspicious, or even hostile towards our neighbors.  Despite this, many Americans lack even a basic understanding of religious traditions outside of their own.
One way to address such religious illiteracy is to bring together individuals from different faith traditions to learn from one another. Such interfaith engagement is especially valuable during the years students spend in college.
"During that period students are often in the most religiously diverse environment they will encounter in their lifetimes. And it is during this time students form the belief systems and skills that will guide their behavior in their careers and civic lives," said AVDF President and CEO Michael Murray
In February of 2022, AVDF awarded grants to two Historically Black Colleges and Universities (HBCU's), Bethune-Cookman University and Johnson C. Smith University, to support interfaith programs with these goals.
With these grants, the two HBCUs are launching programs that use guided conversations over meals. During the meals, students learn directly about various religious and spiritual practices from members of those communities. They also have an opportunity to discuss the specific ways in which religious communities and differences impact Black and African American citizens.
In recent years, interfaith activities have become increasingly intertwined with racial equity and social justice reform. Historically, many leaders of the Abolitionist and Civil Rights Movements were guided by religious motivations. And many HBCUs were founded by leaders within American faith communities, including both Bethune-Cookman University and Johnson C. Smith University.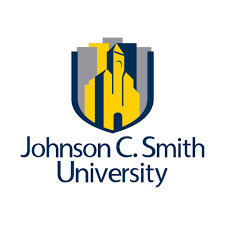 Johnson C. Smith University will launch "Potlucks for Pluralism," a program supporting structured conversations with students about religious and spiritual beliefs during a meal.
The university's interfaith program is a collaboration with Mecklenburg Metropolitan Interfaith Network (MeckMIN) and the Potlucks for Pluralism program is modeled after MeckMIN"s own successful "Open Tables" program. The program promotes understanding of diverse beliefs by bringing members of spiritual communities together for dinner and interfaith discussions.
"As one of the fastest-growing areas in the United States, Charlotte-Mecklenburg is experiencing an equally rapid increase in diversity of all types, including religious diversity. In this context, we recognize an urgent need to give people the skills and experiences to be good neighbors to one another. We're thrilled to be partnered with Jonhson C. Smith University to help college students grow in appreciative awareness of the rich variety of faith traditions practiced in our community," said the Rev. LeDayne McLeese Polaski, MeckMIN executive director.
MeckMIN's Open Tables program was modified to be college specific. During each meal, students from six different college campuses in the Charlotte, North Carolina area come together to learn directly from community hosts of different faiths.
"The AVDF-funded Potlucks for Pluralism program uses in-depth conversations during the relaxed setting of a shared meal to support interfaith relationship building. Students have the benefit of direct interaction with faith communities and, as a result, develop an appreciation for the spiritual diversity in the world," said the Rev. Dr. Kendal Mobley, associate professor of religion and coordinator of spiritual life at Johnson C. Smith University.
Four times a year, a different faith community will host a meal for the students as part of the program. A representative of the host community begins the event by describing the basic beliefs and practices of their religion or faith, laying the groundwork for table conversations during dinner. The guided discussion allows students to explore those spiritual traditions in more depth
In addition to the dinner conversations, the university supports two annual leadership training events for a select group of students. The training events use Interfaith America curricular materials to help students develop leadership skills related to interfaith engagement. As a result, students are empowered to build on their religious literacy skills by creating spaces for interfaith conversations on their own college campus.
As with Johnson C. Smith University, AVDF's grant to Bethune Cookman support's the university's Interfaithfully forward program which provides interfaith leadership training and opportunities for dialogue across religious differences.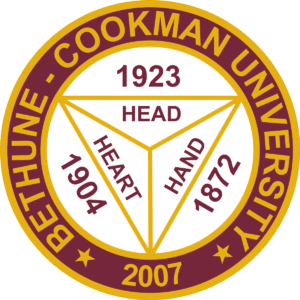 Bethune-Cookman University, which is predominantly African American and Protestant, has a mission to provide students with an international perspective as one way of developing informed leaders. Yet like many other students, Bethune-Cookman students don't have frequent opportunities to engage directly with those from faiths different from their own. As a result, the university launched Interfaithfully Forward, a three-year program that provides interfaith leadership training and opportunities for dialogue across religious differences.
"Funding from AVDF will assist Bethune-Cookman University in creating an interfaith learning experience which we believe will foster a more inclusive environment for students with diverse spiritual identities. In addition, the Interfaithfully Forward program emphasizes interfaith topics and leaders that are specifically relevant to HBCUs and the African American community," said the Rev. Kenya Lovell, chaplain, and director of religious life at the university.
As part of the project, a core group of Bethune-Cookman students, faculty and staff members will attend interfaith workshops and other events that foster deep and meaningful conversations with community leaders and individuals of different faith backgrounds.
Students who are part of this core group use the skills they learn to be facilitators during the program's Challenging Conversation Dinners. These dinners are held following lectures or presentations that raise one or more challenging issues with which a religious community is wrestling and considers how the issue impacts Black and African American communities. The lectures are open to the public and made available online to a network of HBCUs around the country. Following each lecture event, the core Bethune-Cookman group and local community leaders join the speaker at a dinner with table facilitators for further discussion.
The interfaith programs at Bethune-Cookman University and Johnson C. Smith University will hopefully be a model for other HBCUs when it comes to enhancing religious understanding and increasing the visibility of American religious matters intersecting the contemporary Black experience.