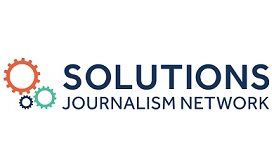 Climate change—and mobilizing individuals to mitigate and adapt to that change—is one of the most important issues of our time. Despite what might seem like increasing attention to this issue, media coverage of climate change actually decreased in 2020, representing only 0.4% of overall coverage. In addition, when the media treats the topic, coverage typically focuses on the problems caused by climate change rather than on solutions to it.
And yet multiple studies have shown that U.S. audiences want precisely the opposite: increased coverage time on climate change paired with a shift away from traditional "doom and gloom" reporting. Audiences intuitively understand that fear-based coverage alone is likely to worsen the problem of public disengagement on these issues, and that a more constructive approach is needed.
These findings and more suggest that what is urgently needed is a new and more broadly disseminated approach to reporting on climate risk that helps audiences connect climate change to their local environments and envision new pathways to addressing these risks in ways that positively contribute to local economics and communities.
Since 2013, the Solutions Journalism Network (SJN) has sought to shift the focus of news reporting, focusing on stories that not only report on problems, but also on efforts to respond to them. To date, SJN has worked with over 500 news organizations and 20,000 individual journalists in the U.S. and across the world to curate over 12,000 solutions-based stories. SJN provides training to staff, consults on coverage, creates regional collaboratives, and more.
SJN also collaborates with the Public News Service (PNS)—an independent, member-supported news organization—to address the growing need for audio-based reporting in communities with no local newspaper, reaching 10,000+ local radio outlets and 50-60 million weekly audience members nationwide. These audiences have historically been disconnected from climate news, as much of the radio reporting in these regions has had low or no engagement with information on climate change.
With $250,000 funding from the Arthur Vining Davis Foundations, SJN will collaborate with PNS to train and support up to 30 journalists to produce locally focused climate solutions stories that help audiences to understand the impacts of climate change in their own communities and learn how other communities are responding more effectively to similar challenges.
Over the course of one year, SJN will curate 60 new solutions stories concerning climate change that will be published in varied outlets. In addition, they will adapt a total of 100 stories into audio format for dissemination through the extensive PNS network. These pieces will reach millions of audience members in "news deserts." Collectively the stories will form a body of work that provides an alternative to the dominant, polarizing, climate coverage narrative. These stories will engage a wider range of listeners with news related to local climate risks and their connection to climate change. The library of resources will in turn be shared by SJN's network of hundreds of newsrooms worldwide. Finally, the cohort of engaged journalists—and the news organizations they represent—is anticipated to constitute an active community of solutions-focused climate journalists and newsrooms producing additional, significant climate coverage even after the project ends.